Partners
DriveFish provides affordable, reliable data recovery services to individuals and organizations as well as technical providers. Our low cost allows our partners to use our services transparently as we assist them in their own.
DriveFish provides you with an accurate picture of the situation for no charge. We enable corporations to keep costs down by assessing the situation professionally instead of blindly choosing more expensive data recovery providers. We provide all types of corporate, education and government institutions with data recovery services. They choose DriveFish because it makes sense. They trust us to assess the situation accurately and take the most economical path to resolution without ever risking the integrity of the recovery. There is simply no reason to send data recovery issues elsewhere. Even clicking hard drives can be recovered for our low prices! We are very proud of the work we have done for these and many other organizations.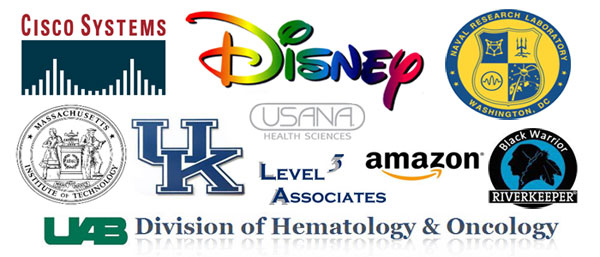 Data recovery service used to be limited to companies whose budget and client base required charging outrageous prices. If you have spent time online researching hard drive data recovery and prices, you can see the niche we fill.
Give us an opportunity to discuss how DriveFish can support your current workforce or client base today - call 866-DRIVEFISH (374-8334) or simply use our contact form to request more information.