Dell Data Recovery
While Dell doesn't manufacture hard drives, they do build computers. Lots of them!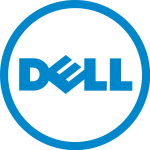 Dell data recovery is something many of our customers are looking for because they have a Dell computer that crashed or was struck by lightning. Seeing the dreaded Blue Screen of Death? No power at all? You need Dell data recovery.
Just check out our easy to follow instructions on how to identify and remove the actual hard drive from the Dell computer and send it to us. If you need any help just call us and we'll be happy to help. Dell data recovery is something we excel in and we look forward to serving you.
Happy Recovery!