Seagate Data Recovery
We offer data recovery on all types of hard drives including Seagate.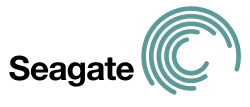 Seagate has been manufacturing hard disks since around the late 70's and design good hard drives. In our experience, Seagate data recovery isn't needed more that another type of hard drive. We have lots experience with Seagate drives because of how available they are to consumers.
Have a Seagate hard drive in need of data recovery? Just fill out our easy online form and send us the drive. If you have a warranty we are happy to RMA the drive once we complete the recovery process – just let us know what the RMA number is and pay shipping costs.  For your peace of mind, our labs do not invalidate any warranties.
Seagate Data Recovery? Click here!